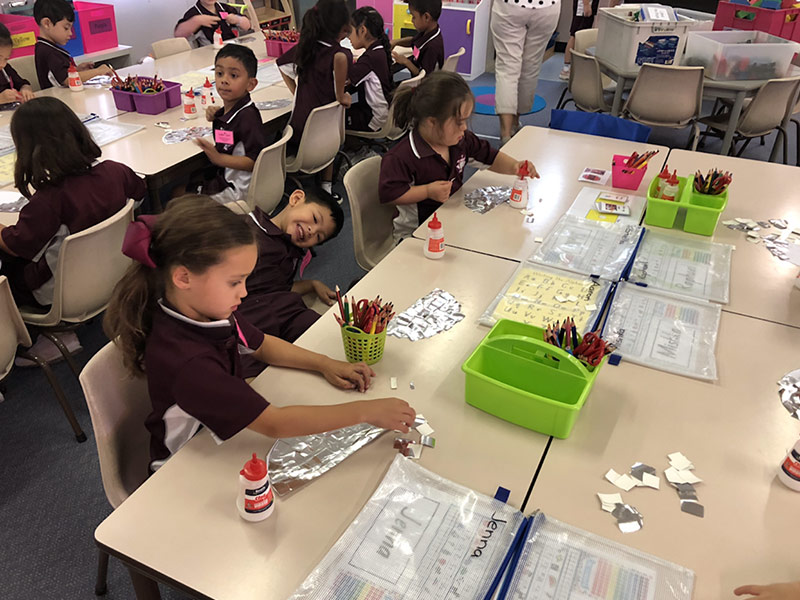 There were lots of excited little faces last week as Mary Immaculate Primary welcomes our new Kindergarten students to our Catholic learning community. Some were eager to get the week started, others a little apprehensive about the unknown. As the week progressed our beautiful children settled into their new world wonderfully.

We have already witnessed fabulous learning taking place in the Kinder Spaces.

The children have been participating in activities such as writing sentences, reading, playing maths games, artwork and working on their fine motor skills. Our year six students were keen to meet their Kinder Buddies, which marks the beginning of an ongoing special bond.

The Kindy students were so excited to attend library, dance, sport, music, health and art. We are so proud of the way the children have embraced school and look forward to witnessing their many wonderful achievements to come.
---
Click here to view and download photos from the day