Dog lovers and their four-legged friends are wagging their tails after the opening of two new dog parks in the Blacktown area.
Blacktown Council last month opened new gated, off-leash parks at Paterson Reserve, Quakers Hill and Heber Park, Hebersham to help keep dogs healthy and social.
The new parks bring the total number of off-leash dog areas in Blacktown City to 16. They are equipped with a bubbler and dog bowls, seated areas, bins and a gated system separating bigger and smaller dogs.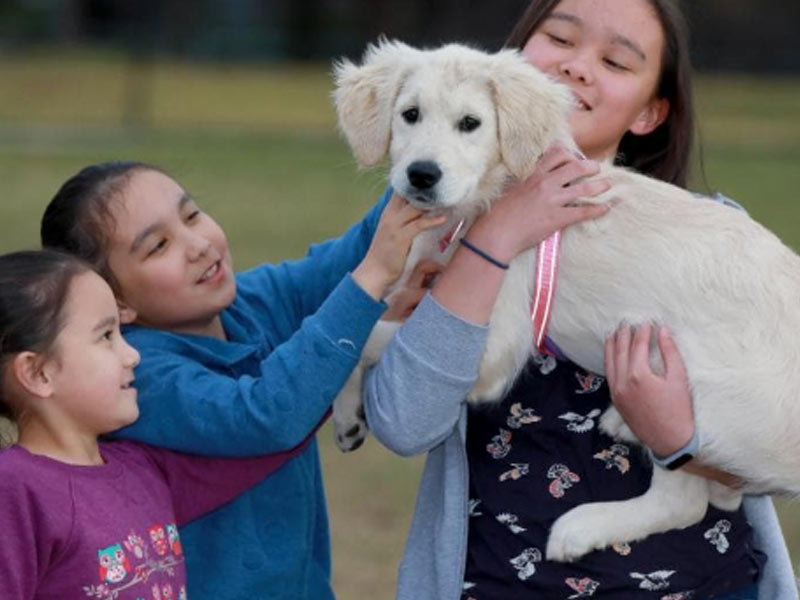 Sisters Ava, Aleisha and Isabelle Boshell with Luna, their golden retriever puppy, at the new Paterson Reserve dog park in Quakers Hill. Picture: Angelo Velardo
The Boshell family and their golden retriever puppy, Luna, were among some of the first to give the Quakers Hill park a test-run last week.
Mum Lan Boshell said the park was ideal for socialising and exercising their 18-week-old pooch.
"It's very convenient to be able to walk Luna and take her to the off-leash park before and after school," Ms Boshell said.
"It's great for her to socialise with other dogs.
"The kids love it — it's something for them to do after school and we're very pleased it's opened where it has."
Blacktown councillor Chris Quilkey said the new parks were a win for Blacktown dog owners.
"Dog parks bring many benefits to the community. They encourage dog owners to exercise their pets and themselves, meet fellow dog owners and be part of the community. At the same time, the facilities prevent dogs interfering with other activities and events in the parks," Cr Quilkey said.
The Department of Planning, Industry and Environment's Fiona Morrison said $190,000 was contributed by the department to fund the new parks.
"This ensures our canine residents and their humans have fun places to explore beyond their home, where they can blow off pent-up energy, discover new smells, and frolic with friends," Ms Morrison said.
"These dog parks will help meet growing demand from residents moving into the area as a result of the Department's planning for new communities."
Pooches and their owners are invited to come together for a dog 'pupnic' at the Paterson Reserve dog park on Sunday, September 15.
The Blacktown Council event will include free giveaways, doggie cupcakes and information for pet owners. From 9am-10.30am.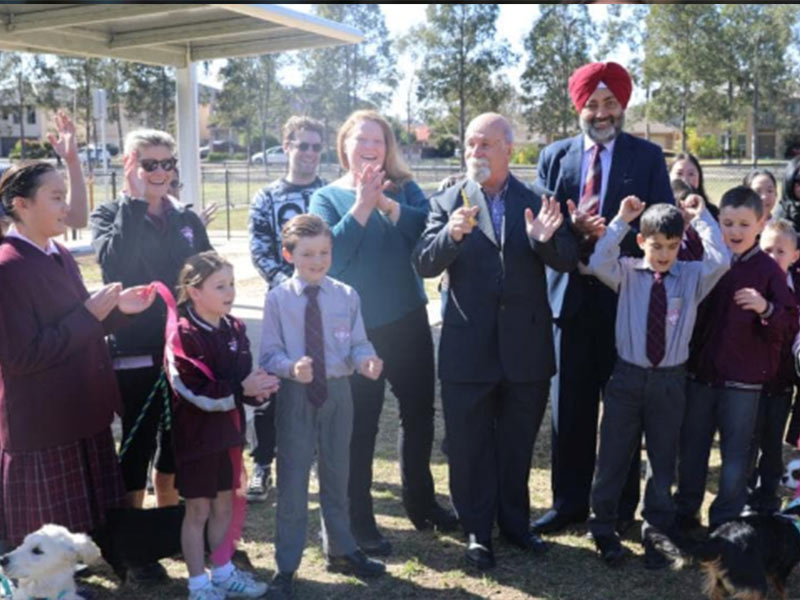 The opening of the new Paterson Reserve dog park in Quakers Hill. Picture: Blacktown Council